Amid all the less than positive press about tuition costs at colleges and universities, Snhu has a great story to tell about that and more:
It is accredited
Enrollment growth: 1,282% from 2000 to 2019
3000 students on campus; 135,000 on line. Yes that is 3 zeros.
It offers over 200 programs, from certificates to doctoral level degrees
Fields include business, education, liberal arts, social sciences and STEM.
Named 2020 Most Innovative University in the North and one of the nation's "Best Regional Universities" by U.S. News & World Report.
Awarded the 21st Century Distance Learning Award for Excellence in Online Technology by The United States Distance Learning Association (USDLA)
Founded in 1932: Named "Great College to Work For" by the Chronicle of Higher Education every year since its inception.
Fast Company's 50 Most Innovative Companies (2012)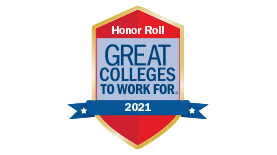 And what Snhu says about its social impact: "As a university built for people, not for profit, we invest in our learners and their communities. You'll find us on soccer fields, military bases and in underserved neighborhoods in NH and across the globe, because we believe in using the power of education as a force for social good. And all of us – alumni, students, faculty and staff – play a part in making it happen."
Read about this great institution: https://www.snhu.edu/about-us
The total tuition of a 120-credit online bachelor's at Snhu is $38,400, or $320 per credit hour. Then, read about the other — four year non-profit in state: over $100K.
https://educationdata.org/average-cost-of-college
***** S&E *****